The painting of birch trees in the moonlight is shown on the table of contents page, and an article about Ethan and his passion for sharing art appears on pages 29 and 30.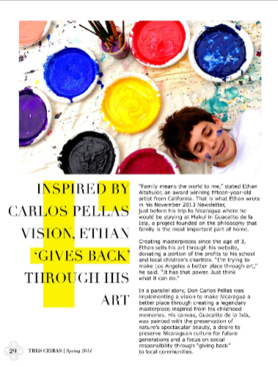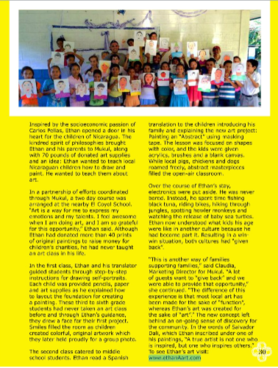 Ethan taught art today at the school near Mukul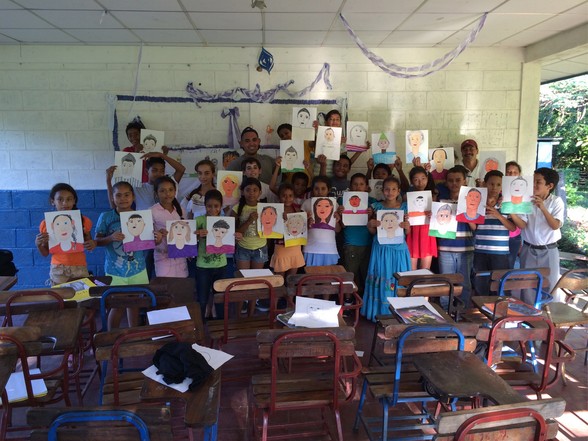 News and Events
Watch the short video of Ethan and the El Coyol - Las Pilas School children do art together!

El Coyol School Art Lessons iPad and iPhone File format
El Coyol School Art Lessons in Windows Media File format
Please allow 1 - 2 minutes for videos to buffer before playing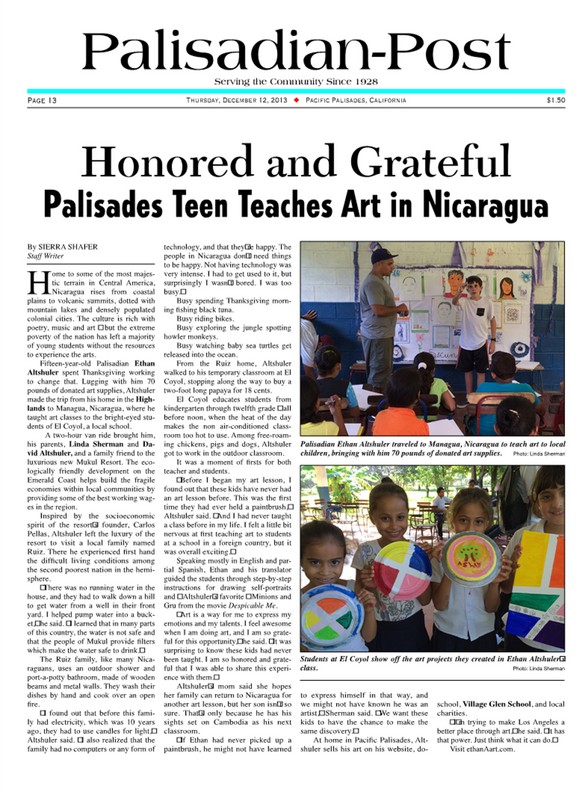 Read the full size article here.