Artist Statement
My art is a reflection of my expressions and passion. I have passion when I am drawing, painting, or creating. Art is a place in my heart and each piece of art has a meaning to it.
Photo Album Gallery Place Holder - Please wait while the Photo Album loads. If the album does not show, please refresh the page to try again.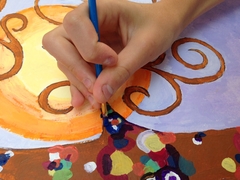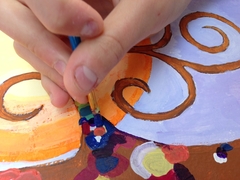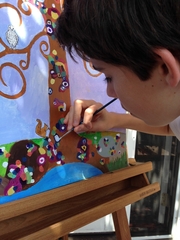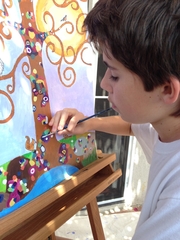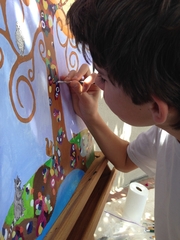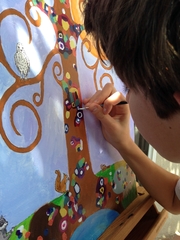 About Ethan

Ethan is a gifted young artist who, at age 3, began creating masterpieces. He loves to spend his free time creating works of art. Ethan is also developing skills as a computer animator.
In 2009, the "Artsonia.com" competition recognized Ethan as one of 100 finalists out of 5000 entrants. In 2010, Ethan was a finalist in the national Aaron Brothers contest "Coloring the Earth Green". In November 2013, Ethan volunteered at the El Coyol School in Mukul, Nicaragua, where he donated art supplies and gave lessons to children who never had participated in an art activity.
Ethan's art includes painting and mixed medium. He also enjoys building structures. He effortlessly draws in 3D perspective and can visualize objects from different angles. In an effort to share his art, Ethan had published a monthly newsletter and works with children's charities in Los Angeles to raise money by donating his art. Ethan is now 16 years old and resides in Los Angeles, California with his parents and his three dogs – his two beloved Labrador Retrievers named Panther and Cocoa, and his one Lab-Shepherd Mix named Riley Cyrus. In addition to his artistic endeavors, Ethan enjoys alternative rock music, plays guitar and bass, loves airplanes, and rides roller coasters all over the world!